Phelps Brothers is a friendly, family-run business that was established more than half a century ago.  At the age of 23, John Phelps set up a scrap business from his home on the High Street, Gloucester and was joined by his brother Robert, once he had left school.  Both keen swimmers and water polo players, they were members of the Gloucester Swimming Club and Robert went on to represent his country in the sport of Modern Pentathlon in three Olympic Games.

Today our business is managed by John's son Richard, himself an Olympic Bronze Medallist in Modern Pentathlon, working with his siblings and two sons, as well as a loyal and long-serving team.
Our many years of experience within the industry has allowed us to get to know our customers well, building strong, trusting relationships.  We have a reputation for providing a high quality, reliable scrap metal recycling service and are committed to excellence in metal recycling as well as the environmental impact.  We use the latest technologies and always meet industry standards.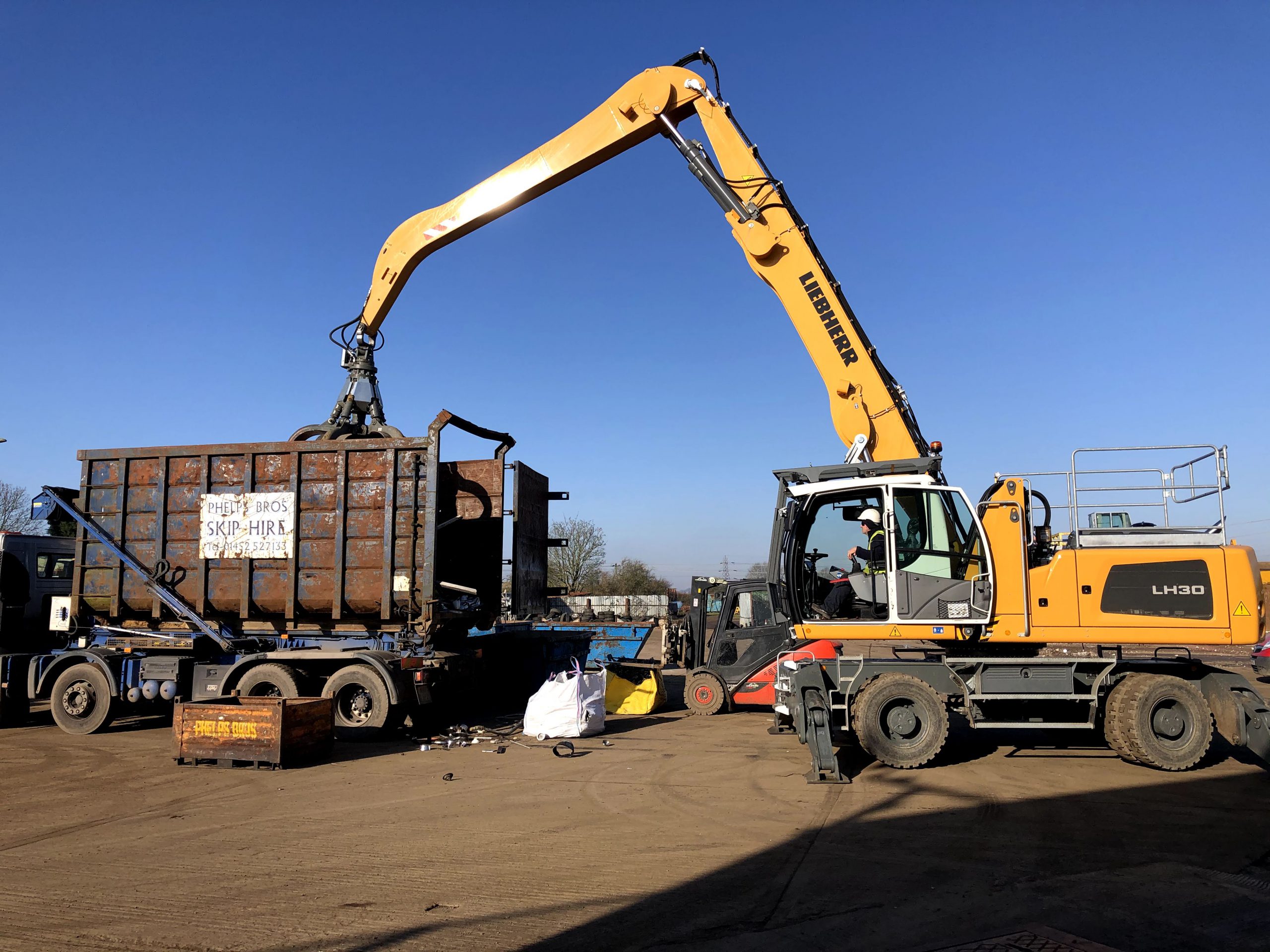 Phelps Brothers buy, process and sell all ferrous (contains iron) and non-ferrous scrap materials, of all grades. As a service provider, we put our customers at the centre of the business. From first-time domestic users to repeat commercial or industrial clients, we always offer friendly, expert advice to ensure each customer gets maximum satisfaction and value for money.

No matter how small or large the amount, Phelps Brothers can help.
Phelps Brothers are committed to increasing the amount of recycling within Gloucestershire and are particularly proud of their environmentally responsible approach adopted in all their activities.
Last year Phelps Brothers recycled 1000 cars, depolluting them of fuel oils and liquids, recycling the steel, engines, copper wire, starter motors , alternators, tyres and wheels. We also recycled 1000 tonnes of non-ferrous metals together with 6000 tonnes of steel.
We also recognise that we have a responsibility to take a robust approach to slavery and human trafficking and are committed to preventing slavery and human trafficking in all business activities, and to ensuring that our supply resources are free from slavery and human trafficking.
This statement is made pursuant to section 54(1) of the Modern Slavery Act 2015 and constitutes our company's slavery and human trafficking statement.